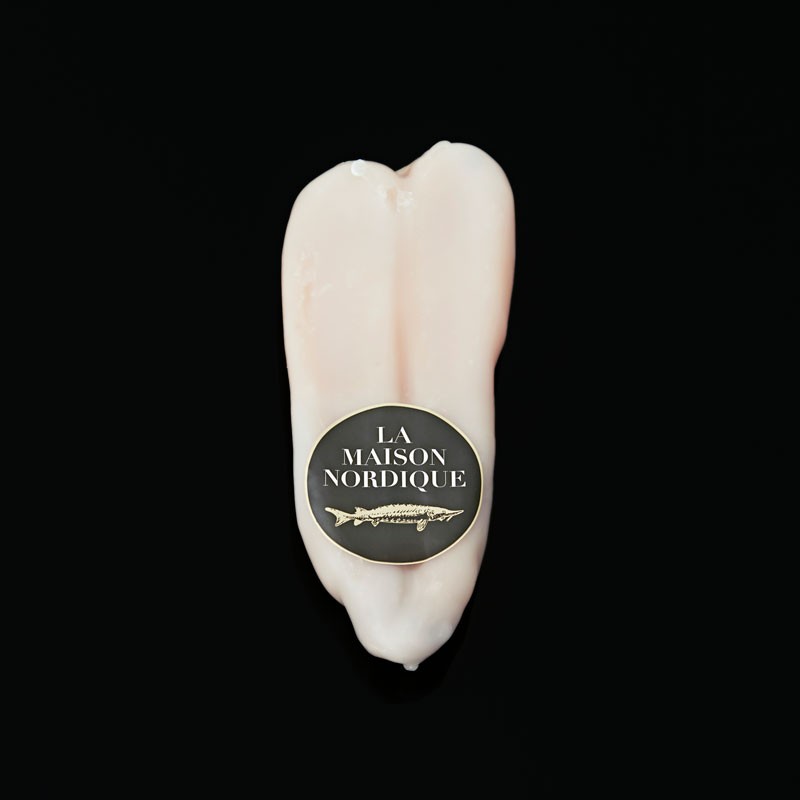  
Bottarga
For those who love iodized tastes
| | |
| --- | --- |
| | |
| 24 / 48h delivery | Cold chain respected |
For those who love iodized tastes

This exceptional product is the result of a French artisanal production carried out by passionate people. For the sake of conservation, the Bottarga is wrapped in its beeswax coat before revealing its salted and dried mullet roe, with an attractive orange color.

Its subtle fish flavor is a real concentrate of iodized aromas. Whether grated or cut into thin slices in the manner of truffles, Bottarga offers a wonderful sensory experience as an appetizer or on a pasta plate with clams, risottos and scrambled eggs.

Origin
France
Net weight
100g
Expiration date
Up to 6 months before opening
Storage
Store at below 20°C before opening
List of ingredients
Wild mullet roe (Mugil Cephalus), untreated sea salt.
Coating wax enriched with beeswax.
Allergens
Fish
Nutritional values ​​(per 100g)
Energy value: 1537kJ, 368kcal
Fat: 23g
of which saturated Fat: 9,3g
Carbohydrates: 1,8g
Proteins: 38 g
Salt: 3,3g
Packaging
Coating wax enriched with beeswax.

Our advice

: This product should be kept in a cool place, refrigerated and eaten like truffle.
No customer reviews for the moment.
1 other product in the same category: