Click, give in, come and get me ...

The "Click & Collect » is a solution offered by La Maison Nordique to collect your order free of charge in our Boutique and Restaurant in Paris.
How to take advantage of it?
1 Choose the products you want and add them to your cart.
2 Select the "Click & Collect" option at the time of the placing your order.
A window will appear to confirm your ability to collect the order in Paris.
3 Confirm your order.
We carefully prepare your order.
4 Upon receipt of the SMS or confirmation email, go to our Boutique and Restaurant 221 rue du Faubourg Saint-Honoré, 75008 Paris from Monday to Saturday from 10 a.m. to 7:30 p.m. to collect your order.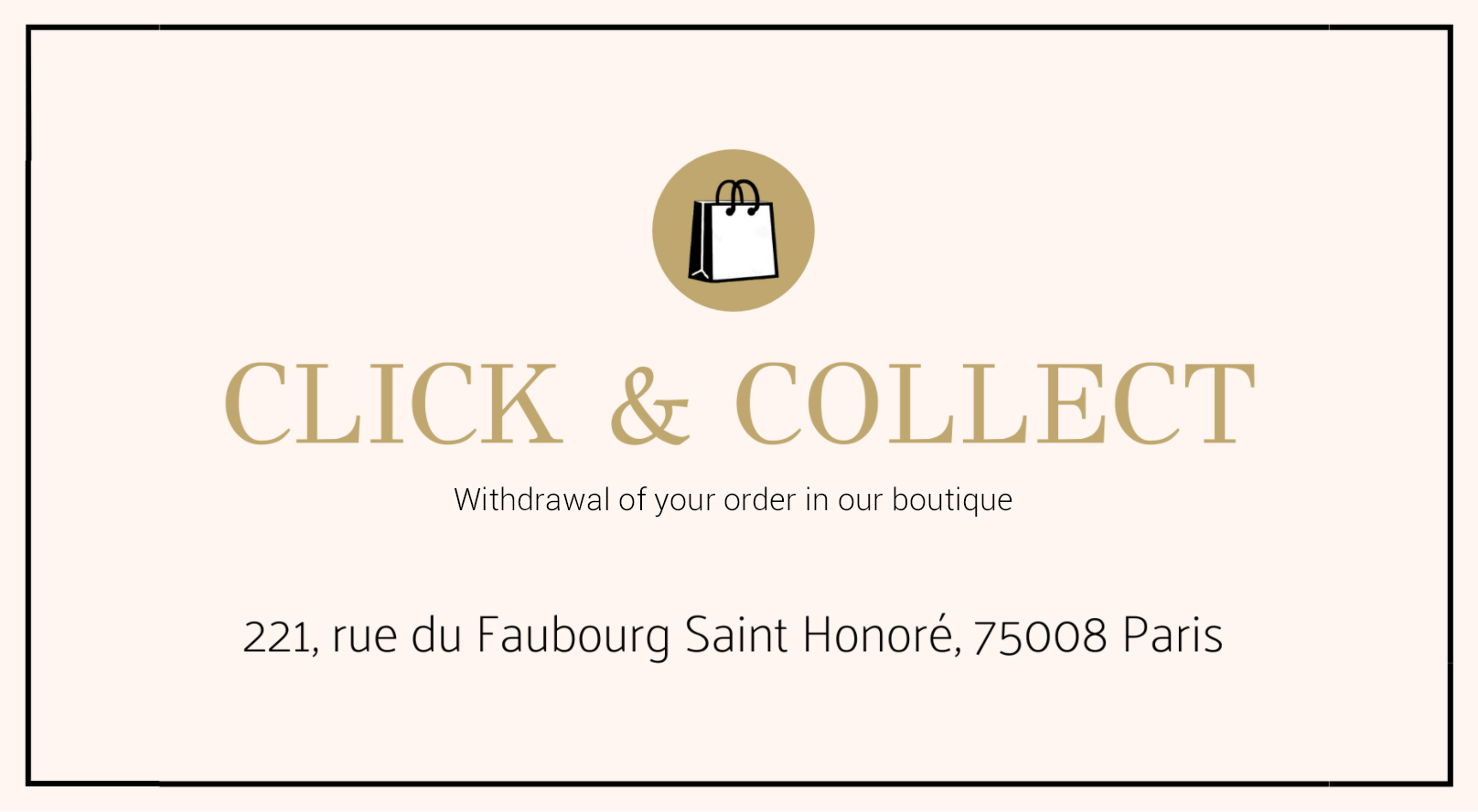 Do not forget to come with your face mask, to bring an identity document and your confirmation message received by SMS or by mail!