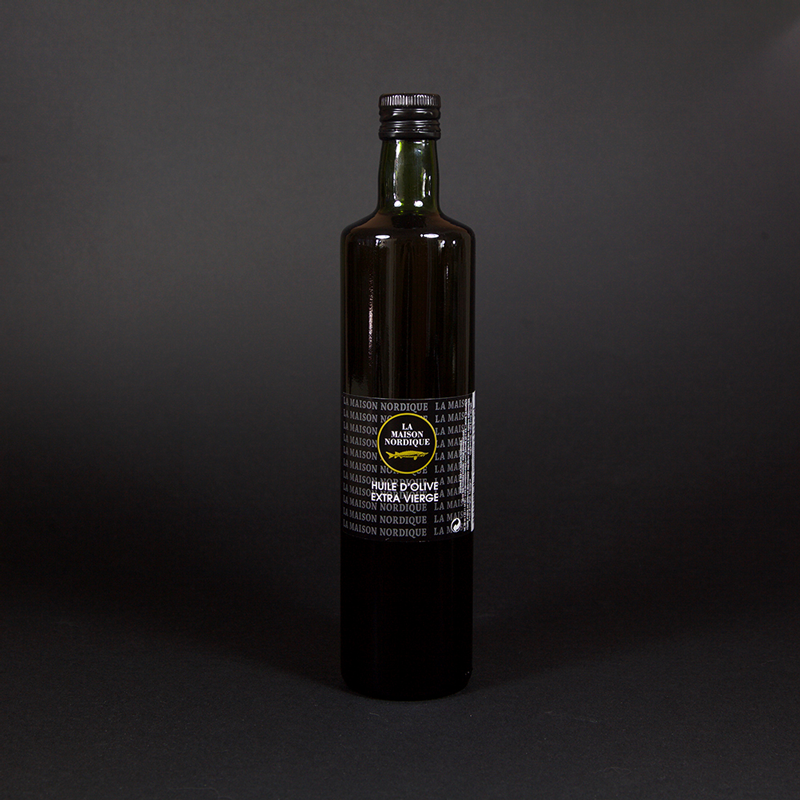  
Extra virgin olive oil
Naturalness suits it so well

24 / 48h delivery
Naturalness suits it so well

Discover La Maison Nordique extra virgin olive oil, extracted by a mechanical cold pressing process, without chemical treatment or heating likely to alter its quality.

Delicately fruity, this oil perfumes your culinary preparations such as ratatouille or baked fish accompanied by fresh pasta. And if you feel like it, it will even allow light and tasty cooking in the pan.

Origin
Spain
List of ingredients
Extra virgin olive oil, filtered 100%.
Contains no food additives.
Allergens
None
Net weight
500ml, 750ml
Storage
Store in a cool, dry place away from light.
Nutritional values (per 100g)
Energy value: 3700 kJ, 900 kcal
Fat: 100 g
of which saturated FA: 14 g
Carbohydrates: 0 g
of which sugars: 0 g
Proteins: 0 g
Salt: 0 g
Packaging
Glass bottle

Our advice

: Oil can be stored at room temperature, in a dry place and away from heat. Easy to use, remember to close the oil bottle after use.
No customer reviews for the moment.
4 other products in the same category: